Today we take a look at a follow up trade we mentioned on April 2, when GBTC was trading near 5.20 area. 6 days later is tagging 7.00 (22% gain so far).
Watch this video to get the technical insights.

Note: A few minutes after completing the video, GBTC popped and reached the 200 SMA.
Good trading!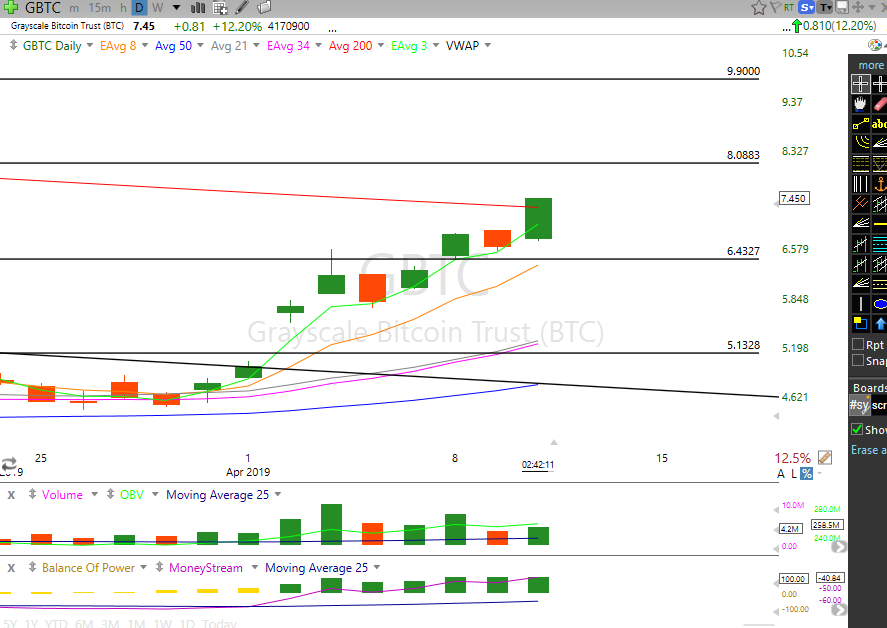 Trading Risk Disclaimer
All the information shared in this video is provided for educational purposes only. Any trades placed upon reliance of SharperTrades.com are taken at your own risk for your own account. Past performance is no guarantee. While there is great potential for reward trading stocks, commodities, options and forex, there is also substantial risk of loss. All trading operations involve high risks of losing your entire investment. You must therefore decide your own suitability to trade. Trading results can never be guaranteed. This is not an offer to buy or sell stock, forex, futures, options, commodity interests or any other trading security.