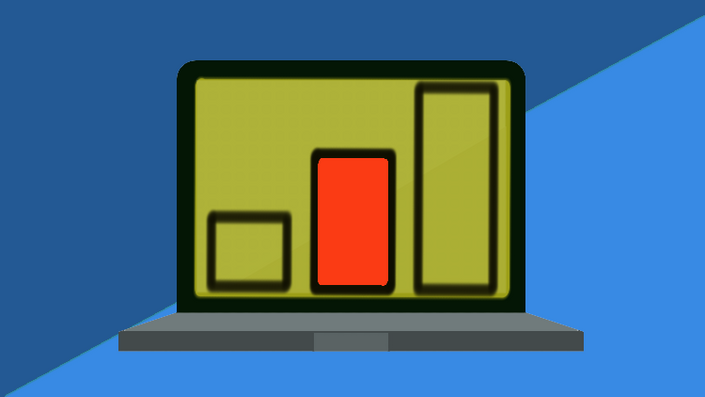 TECHNICAL TRADING - Level 2
Intermediate Bundle
SECTION 1 - "Technical Patterns: Consolidations, Breakouts and Volume Analysis"
Learn to trade with institutions, determine the dominating market trend, identify and trade consolidations and breakouts

This technical analysis trading course offers an in-depth view of consolidation and breakout patterns. You will learn who is in control of price based on those consolidation and breakout patterns appearing on the chart, how consolidation areas are formed and how to position yourself before price breaks out of the consolidation and makes a big move. You will also learn how breakouts occur, the difference between true breakouts and false breakouts, how to use price action, volume activity and different time frames to confirm the breakout, and how to trade them correctly.
This course will teach you how smart money and the other major players operate in the market and the important role smart money, dark pools and high frequency trading play in today's market. You will learn how to determine the dominating market direction, what the four market cycles are and how price action is reflected into predictable market waves, how to identify areas of support and resistance and understanding why those areas are there in the first place.
SECTION 2 - "Profit-Taking and Short Selling Strategies: Know When To Sell and Cash In"
Learn when to take profit with precise target calculations. Learn to protect your investment and even profit from downtrends using inverse ETFs and short sell trading methods.
The stock market is designed to be moving up. However, every three to six months price reverses direction and moves down. Profits that took months to build, can be wiped out in matter of days. This bearish scenario happens regularly: it happened in the past and it will happen again. When it does, are you ready for it?
This technical analysis trading course offers an overview on the importance of analyzing volatility for time market reversals and market downtrends. You will learn to use three important indicators to analyze market conditions and understand when is the time to stay in the trade, and when it is the time to get out of the trade. You will be giving specific instruction how to calculate profit target with accuracy, and how to set up protective stop losses for preserving your capital.
We look at different trading charts and specific stocks to understand how to identify market tops, and the beginning of bearish price movements using the visual illustrations of candlestick charts and other technical indicators.
SECTION 3 - "How to Find and Trade Winning Stocks"
Understand and identify stock market trends, when and what to trade, and learn how to find winning stocks to trade.
This course looks at the difference between technical analysis, fundamental analysis as well as the different trading styles used in today's market. You will learn the pros and cons of each strategies and understand the type of trader that you are.
You will learn when is the best times to trade the market, and the worst time to trades, what stocks are tradable and what are not tradable, the basics of technical analysis and of course scanning techniques to find winning stocks to trade.
In additions you learn ways to trade the market during uptrends, downtrends and sideways movements, including opening long positions, buying directional and inverse ETFs, taking profits and opening short positions.
SECTION 4 - "The Holy Grail of Trading: Risk and Money Management"
Learn the Foundation of Successful Trading: Risk Management, Diversification, Position Size, Stop Loss and Profit Targets.
The holy grail of successful trading lays in the ability to make consistent profits while limiting your losses. One poorly managed losing trade can turn your trading account from green to red very quickly! Proper risk and money management is the foundation of successful trading and the number one reason why beginner and more experience traders fail: they don't take the time to learn money and risk management.
Risk management is the only control you have over market sentiment and price fluctuations. Only by controlling the risk you take and managing your positions correctly you can truly grow your trading account. This course will teach you exactly how to do that.
Along with correct diversification and sector selection, this course will teach you good risk and money management, correct position size, effective risk/reward ratio, how to reduce your risk factor and how increase your trading profitability.
SECTION 5 - "Live Trading: Watch Me Trade Stocks for Profit in Real Time"
Go Live! Open an account, use trading simulators, understand the trading platform, learn how to place orders & much more.
In this technical analysis trading course you are going to watch me trade live! I will show you how you can take advantage and profit from price consolidation and breakout movements in real time.
I will explain how to find stock brokers that can best fit your needs, so that you are able to easily find a brokerages firms that charges the right price for the right platform, that is reliable, efficient and customer service oriented. Included you will also find a review guide to help you select a stock broker, based on the 20+ year experience of Barron's Best Online Brokers annual ranking.
SECTION 6 - "ETF Trading: How to Invest Safely and Profitably using ETFs"
Learn a simple and effective method that utilize Exchange-Traded Funds (ETFs) to help you achieve your financial goals.
Stop worrying about picking the right stocks, negative events and even bearish markets, and start learning how to be profitable, trading the most simple, effective and flexible investment product available in the market today: Exchange-Traded Funds (ETFs). In this course (ETF Trading: How to Invest Safely and Profitably using ETFs).
This course will teach you a trading methodology that can be successfully utilized to build your wealth, grow your retirement account and protect your capital from falling markets. You will learn sector rotation, liquidity cycles, how to find best performing sectors, how to trade effective, how to utilize leverage to double or even triple your gains, how to take advantage of falling markets, and so much more!
This course will show you an easy way to trade in the market using ETFs, without worrying about picking the right stock to trade. The course will focus on building capital grown and is most suitable for intermediate and longer term trends. Nevertheless, you will also learn strategies you can utilize for profiting in the short term, even as a day trader.
What you'll learn:
SECTION 1
Understand major players in the stock market

Learn technical analysis for trading stocks, forex, commodities and options
Understand the dominating market direction

Learn to identify key areas of support and resistance

Understand what market cycles are and how they influence price action

Learn how smart money accumulated and distributes large orders of shares

Learn how high frequency trades work and how the help price move up or down

Understand how consolidation patterns are formed

Learn how to identify and trade different consolidation patterns

Learn how to trade when price breaks out the consolidation patterns

Learn how to use volume activity and different time frames to confirm breakouts

Learn to calculate profit targets and how to protect your profits
SECTION 2
Understand how bearish markets work

Learn to short sell for profiting during market reversals and bearish markets
Understand historical volatility and implied volatility

Learn how to use volatility to time your exit strategies

Learn to precisely calculate profit targets using support, resistance, divergence, stochastics and moving averages

Know when to exit trades with great accuracy

Learn to use protective stops effectively
SECTION 3
Understand the difference between technical analysis and fundamental analysis

Recognize the different trading styles
Pros and cons of day trading, swing trading and investing

How to trade uptrend markets

How to trade downtrend markets

What to do when the market is moving sideways

When to trade

Identify tradable and non tradable stocks

How to find winning stocks

How to effectively trade winning stocks
SECTION 4
Understand how to manage risks when trading and investing

Understand and accurately calculate the risk factor
Learn how to calculate correct position size based on your account size

Learn proper portfolio diversification

Learn how to find trending sectors to invest and trade in

Learn what equities to invest and trade in to mitigate risk and maximize profit

Understand how to correctly and effetely manage their trading account

Learn how to properly use stop losses

Learn how to calculate profit targets

Learn how to calculate and implement correct risk/reward ratio
SECTION 5
Select your broker
Set up your trading platform correctly
Understand different order types
Trade different market sessions (pre-market, regular market and post-market)
Enter and exit trades (entry, stop loses, targets and bracket orders)
Difference between order types and how to use them correctly
Basic introduction to risk and money management
Draw lines of support and resistance
Trade the market in real time
SECTION 6
Master chart reading for trading and investing

Read and understand technical and trend indicators
Understand sector rotation and liquidity cycles

Recognize trending sectors

Analyze charts and identify capital flow

Trade specific ETFs based on trending sectors

Hedge your portfolio with protective inverse ETFs

Double or triple your profits with leveraged ETFs
Your Instructor
Luca Moschini is the founder of Sharper Trades, an online trading education site offering a comprehensive training program based on candlestick analysis, technical analysis and option strategies.

Luca is a swing trader with the main focus on individual stocks and ETFs. He trades US markets, predominantly NASDAQ, New York Stock Exchange (NYSE) and Chicago Mercantile Exchange & Chicago Board of Trade (CME Group) . Occasionally he also trades gold, grains, natural gas and other commodities.
Luca offers several services to help students get up to speed with their learning process and to shows them how to apply the techniques on real trades in real time.
Luca is a passionate, experienced and engaging instructor. His mission is to help you become a successful and more profitable trader. "Trade what you see, not what you think..."
---
With over 80,000 students worldwide, Sharper Trades is a leading site in the online trading education. If your goal is to become a more confident, successful and profitable trader, Sharper Trades courses are the perfect place to start.
Frequently Asked Questions
When does the course start and finish?
The course starts now and never ends! It is a completely self-paced online course - you decide when you start and when you finish.
How long do I have access to the course?
How does lifetime access sound? After enrolling, you have unlimited access to this course for as long as you like - across any and all devices you own.